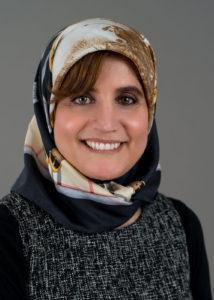 It is an honor to join the dedicated team at FEA. For the past twelve years, I have gained teaching experience in Early Childhood Education and Academic Intervention. As your new principal, I will promote the success of our students by implementing our shared vision of learning, growing our faith, and strengthening our community. In the words of Haim Ginott, "while parents possess the original key to their offspring's experience, teachers have a spare key". Having this spare key– this responsibility– is an honor that drives me to ensure that all our students are engaged and validated in the learning process in an environment that is safe and effective.
As an educator, I have found the formative years of childhood education to be the bedrock of all learning to come. My passion in education is rooted in the desire to impact these blank slates through active validation, affirmation, and most of all the belief that they all can learn. As a student advocate, I will anchor my duties on central issues of learning and staff professional growth– prioritizing student development and cultivating a nurturing environment that is conducive to learning.
On a personal note, I call Libya my home but now reside in Rocklin with my husband Abdalla. Having lived throughout the U.S., Germany, and Scotland and a handful of other places, I have anchored myself through my faith, passion for education, and family. I have two grown children, Ahmad and Leenah. My training as an educator includes a Master's Degree in Education with a specialization in curriculum, instruction and assessment; a Bachelor's Degree in Counseling Psychology; and an Associate's Degree in Early Childhood Education.
—
Amira Elmukhtar, Principal